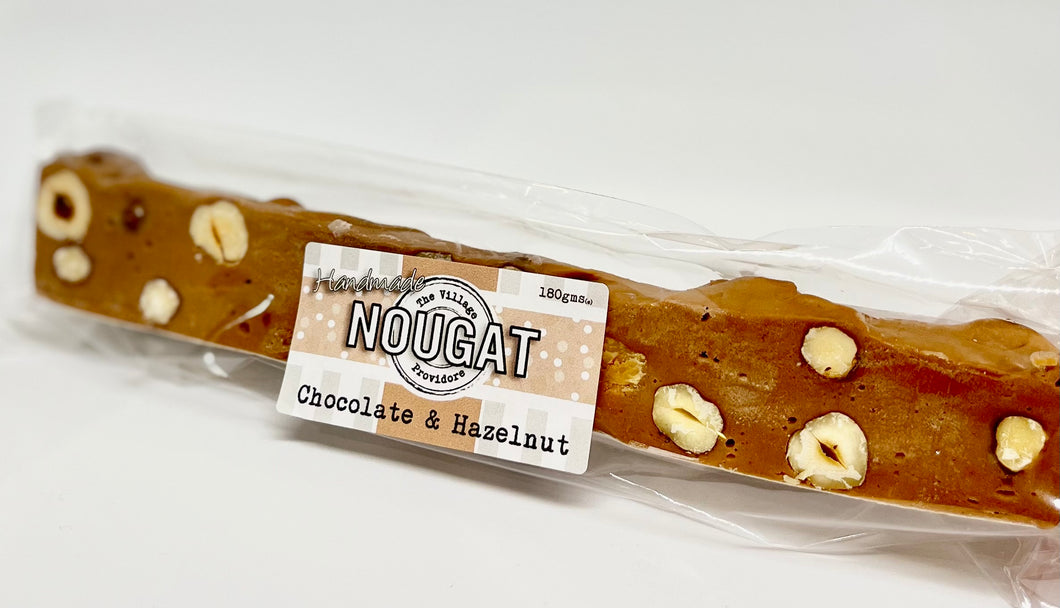 Chocolate & Hazelnut Nougat
Regular price $15.00 Sale
One of our best selling nougats - a classic flavour combination for the Nougat lover.
Australian grown roasted hazelnuts encased in a soft and creamy chocolate nougat.
Definitely one for thechocolate hazelnut lovers.
It doesn't get any better than this.
REMEMBER, the definition of NOUGAT is HAPPINESS!
Choose nougat, be happy!
Our delicious handcrafted nougat is made with love.
Each piece is hand cut; it's smooth and creamy and made with premium ingredients.

Our nougat stays in delicious eating condition for 12-16 weeks - please store in an airtight container away from the heat (but not in the fridge).