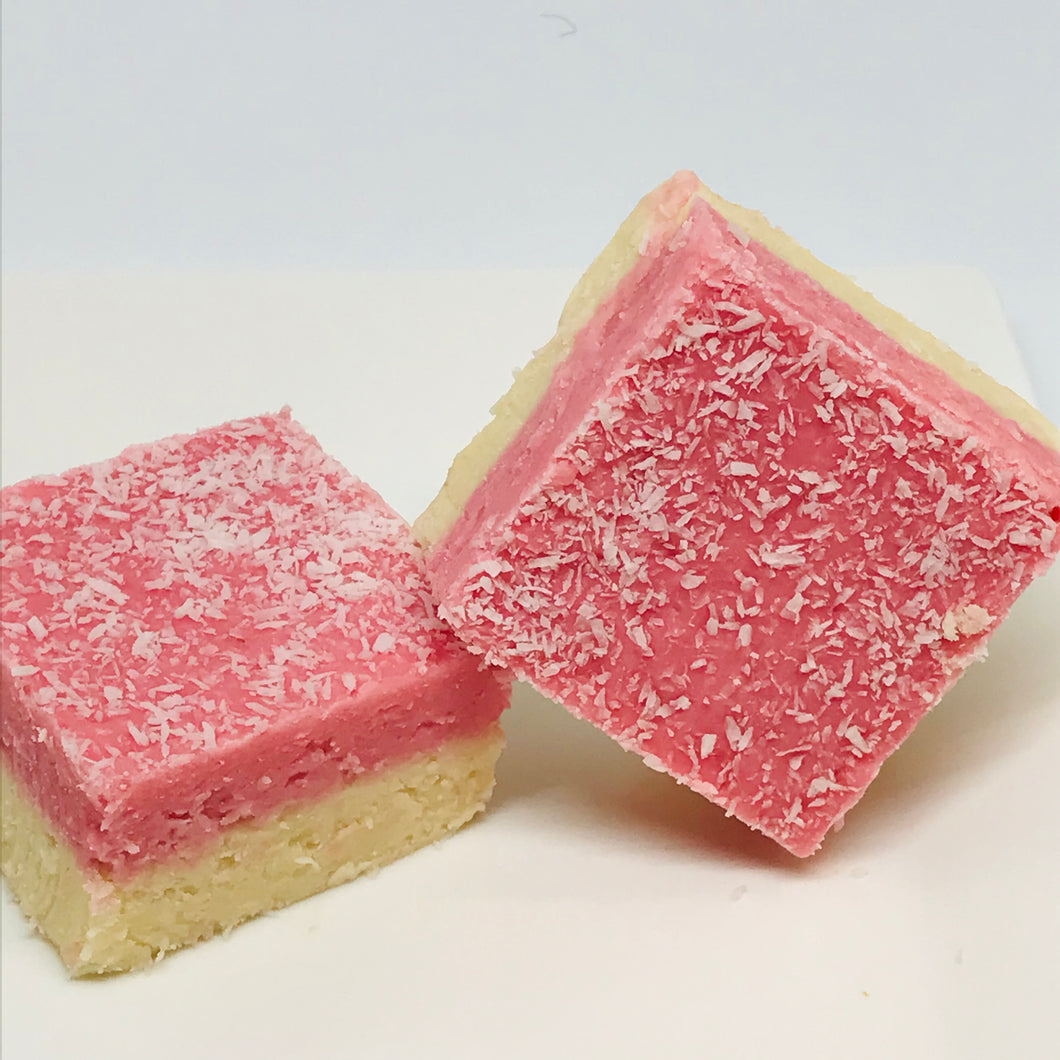 Coconut Ice Fudge
One of our top 10 most popular fudge flavours!
An absolute family favourite for generations of Australian families.
We grew up with our Nans making this delicious confectionery for that special afternoon tea or a weekend treat.
Now, we've take Nan's special recipe and combined IT with our smooth and creamy vanilla fudge, to create this truly delicious treat.
We've kept that unmistakable aroma of vanilla and coconut and the classic pink and white layers, to take this childhood classic to a whole new level.
We know Nan would approve! 
One taste and you will always want your Coconut Ice made with fudge.
It doesn't get any better than this.

REMEMBER, the definition of FUDGE is HAPPINESS!
Choose fudge, be happy!
Our delicious handcrafted fudge is made with love.
Each piece is hand cut; it's smooth and creamy and made with fresh butter and premium chocolate.
PLEASE NOTE: Our fudge is sold by the individual piece - the photo of two pieces is for illustration purposes only. 
Our fudge stays in delicious eating condition for 10-12 weeks - please store in an airtight container away from the hear (but not in the fridge).