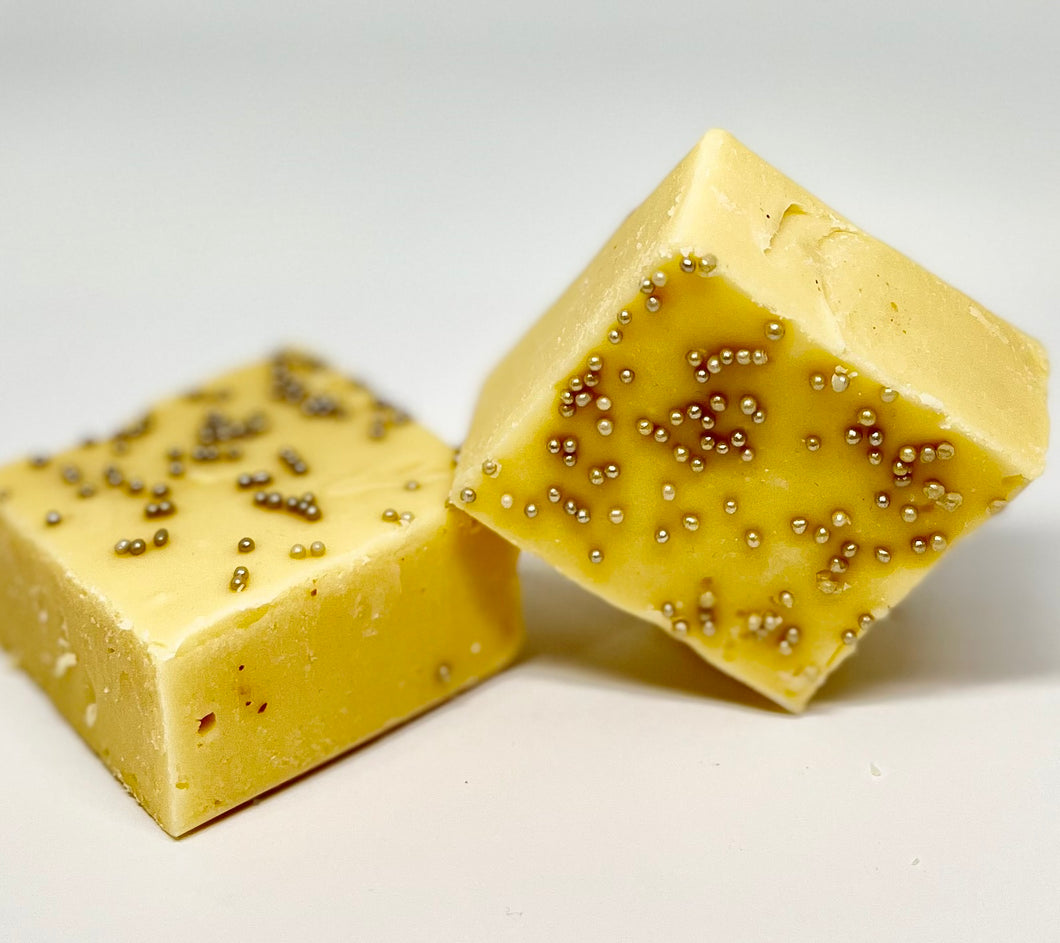 Baileys Irish Creme Fudge
One of our most popular fudge flavours, especially at Christmas!
Made with non alcoholic Baileys Irish Cream, this is one for the grownups but oh-so-special.
Evoking memories of authentic Irish Cream, this fudge is perfect with an after-dinner drink or a coffee. 
Add it to a tasting plate for dessert and allow guests to slice their own melt in the mouth delight.

One taste and this will quickly become an adult favourite.
It doesn't get any better than this.
REMEMBER, the definition of FUDGE is HAPPINESS!
Choose fudge, be happy!
Our delicious handcrafted fudge is made with love.
Each piece is hand cut; it's smooth and creamy and made with fresh butter and premium chocolate.
Our fudge stays in delicious eating condition for 10-12 weeks - please store in an airtight container away from the hear (but not in the fridge).