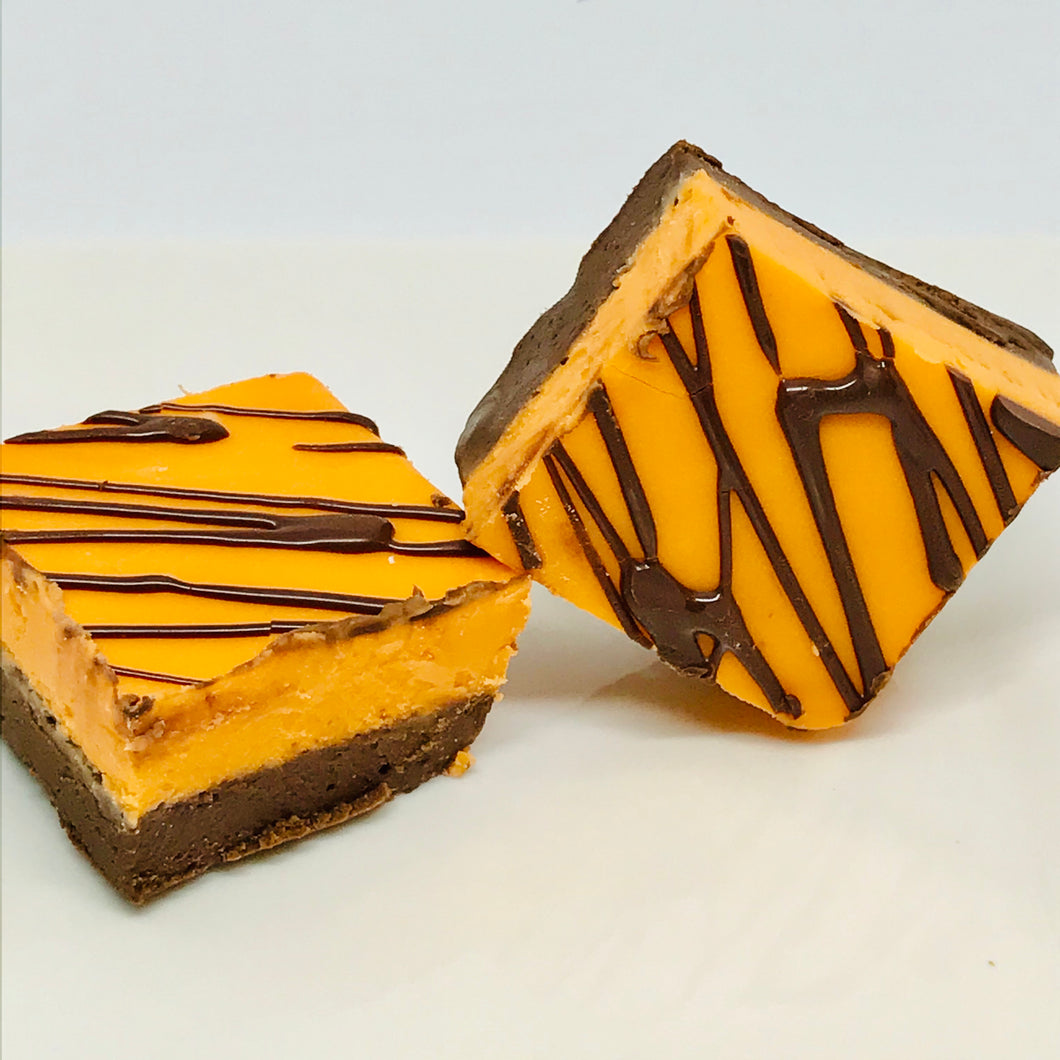 Orange & Chocolate Jaffa Fudge
A classic combination, so perfect for Christmas and always delicious!
Smooth and lucious with the aroma of fresh orange oil and creamy Belgian chocolate.

We use the finest quality pure orange oil and premium Belgian chocolate to create this moreish and delicious fudge.
If you love Jaffas, you will adore this fudge.
Perfect on an after dinner platter and oh-so-good with coffee.
Definitely one for the orange lovers.

It doesn't get any better than this.

REMEMBER, the definition of FUDGE is HAPPINESS!
Choose fudge, be happy!
Our delicious handcrafted fudge is made with love.
Each piece is hand cut; it's smooth and creamy and made with fresh butter and premium chocolate.
PLEASE NOTE: Our fudge is sold by the individual piece - the photo of two pieces is for illustration purposes only. 
Our fudge stays in delicious eating condition for 10-12 weeks - please store in an airtight container away from the hear (but not in the fridge).