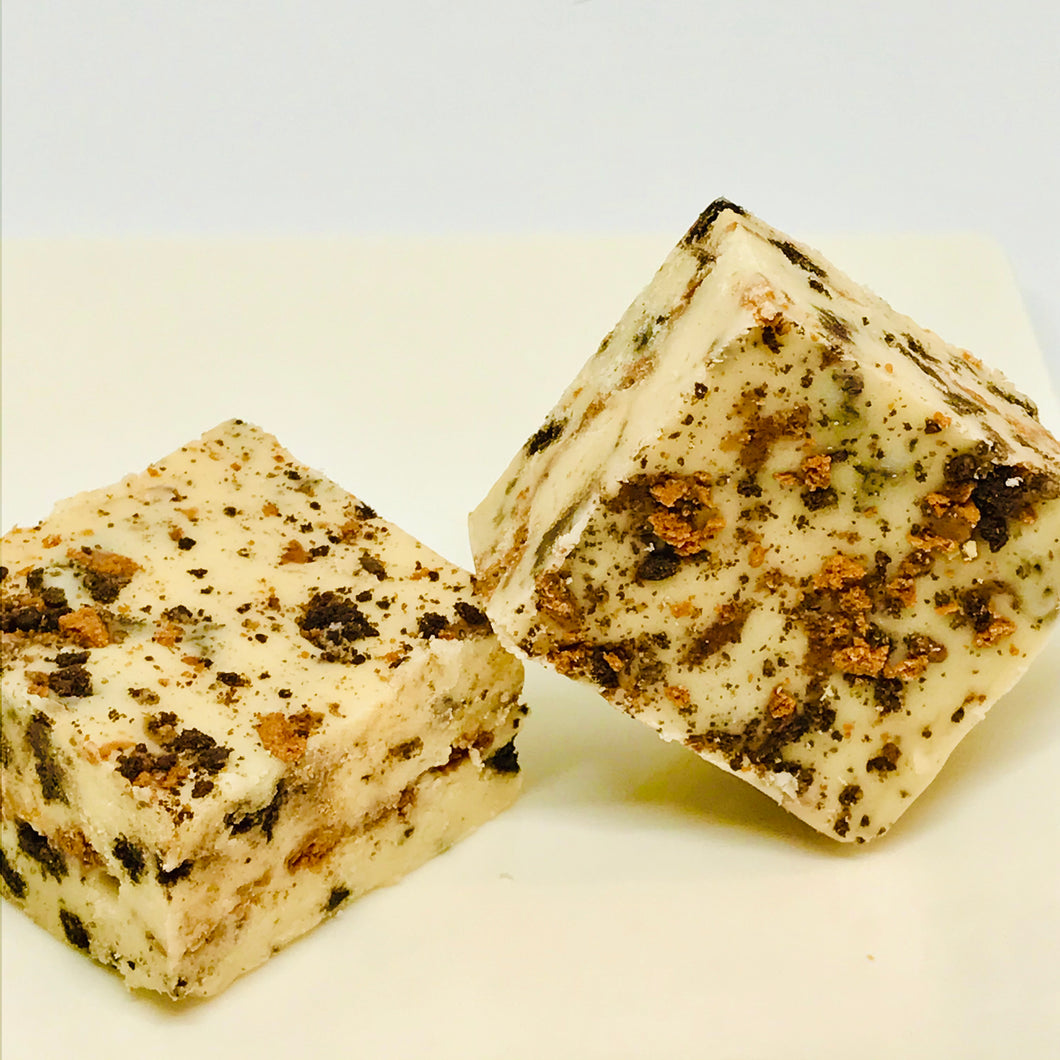 Tim Tam Cookies & Cream Fudge
Our number two best selling fudge flavour!
One of our very first flavours sand still a personal favourite of one of our two fudgeologists, our Tim Tam Cookies and Cream Fudge is really special.
We take our creamy Vanilla Fudge, add crushed chocolate Oreos and then fill the fudge and top it with lots of famous Aussie milk chocolate Tim Tams.

Don't miss out on this delicious and unique original creation by us.
It doesn't get any better than this.

-----------------------------------------------------------
REMEMBER, the definition of FUDGE is HAPPINESS!
Choose fudge, be happy!
Our delicious handcrafted fudge is made with love.
Each piece is hand cut; it's smooth and creamy and made with fresh butter and premium chocolate.
PLEASE NOTE: Our fudge is sold by the individual piece - the photo of two pieces is for illustration purposes only. 
Our fudge stays in delicious eating condition for 10-12 weeks - please store in an airtight container away from the hear (but not in the fridge).