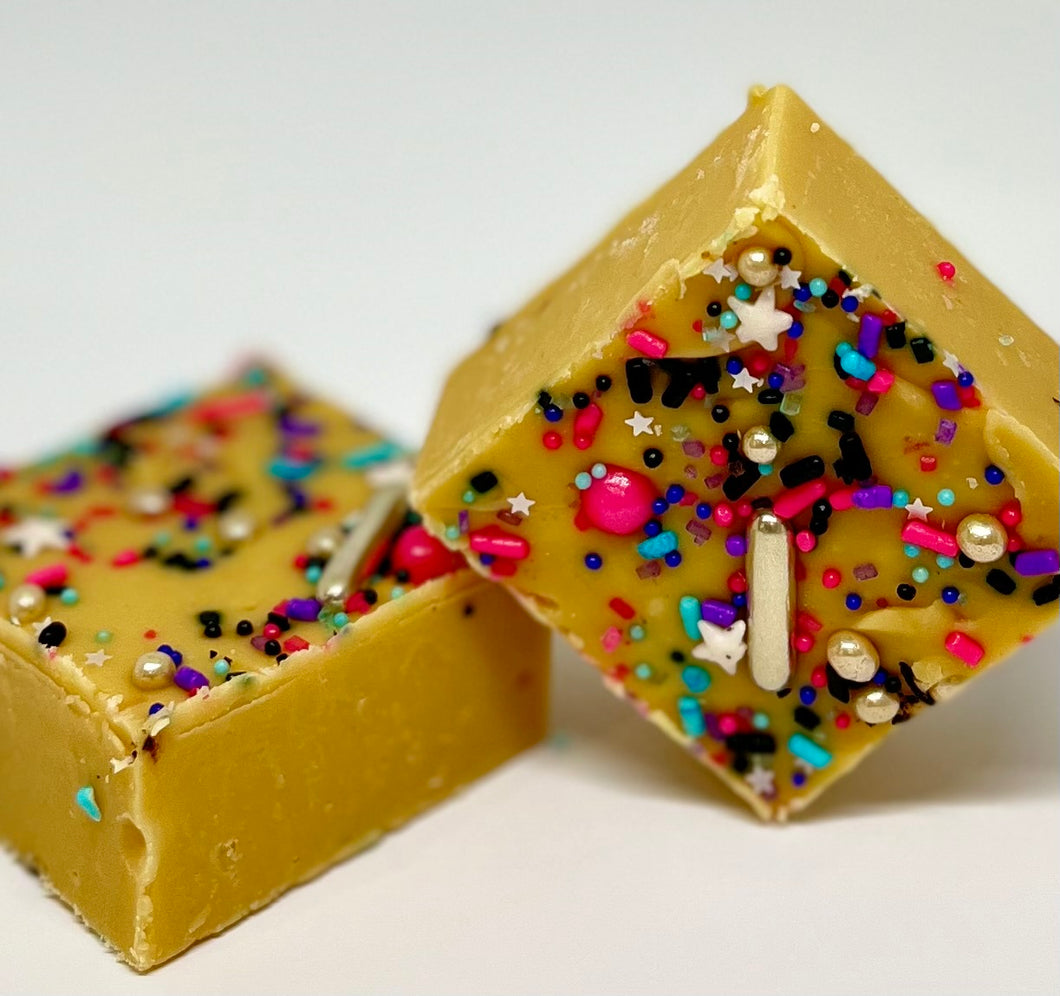 Hogwartz Butterbeer Fudge
ONE OF OUR TOP TEN MOST POPULAR FUDGES!
Inspired by an imaginary drink, we brought "butterbeer" to life as our own unique fudge creation,and it delights young and old.
This is one of our most moreish and smoothest fudges.
We combine our famous creamy Caramel and Vanilla Fudges with a general slurp of delicious Butterscotch to create a fudge that every wizard will love.
It doesn't get any better than this.
REMEMBER, the definition of FUDGE is HAPPINESS!
Choose fudge, be happy!
Our delicious handcrafted fudge is made with love.
Each piece is hand cut; it's smooth and creamy and made with fresh butter and premium chocolate.
PLEASE NOTE: Our fudge is sold by the individual piece - the photo of two pieces is for illustration purposes only. 
Our fudge stays in delicious eating condition for 10-12 weeks - please store in an airtight container away from the hear (but not in the fridge).