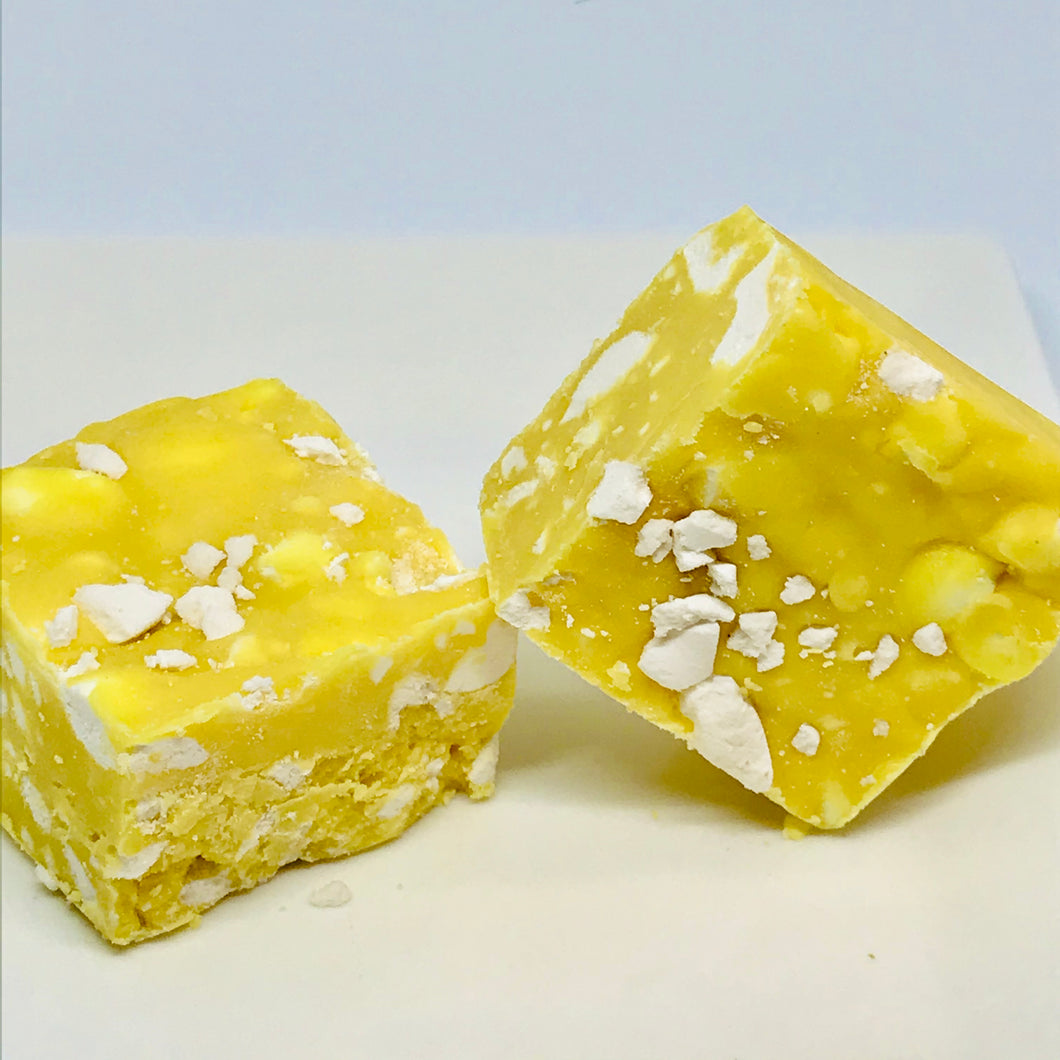 Lemon Myrtle Meringue Fudge
AN ORIGINAL FLAVOUR CREATED BY US TO CELEBRATE AUSTRALIA!
Lemon Myrtle is a native Australian tree with a leaf which we dry and grind to make the most unique lemon flavour, which sparkles with its tanginess and tart citrus notes.
Unique and exclusive to us, we used this authentic Aussie bush flavour to create our Lemon Myrtle Meringue Fudge to evoke memories of our Nan's delicious moreish lemon meringue pie. It's like a taste of summer, all year round.
Our smooth melt in the mouth Lemon Myrtle Meringue Fudge is studded and topped with crunchy chewy vanilla meringue. Nan would be proud.

This is one of our most requested fudges and has delighted customers from everywhere in the world.
It doesn't get any better than this.

REMEMBER, the definition of FUDGE is HAPPINESS!
Choose fudge, be happy!
Our delicious handcrafted fudge is made with love.
Each piece is hand cut; it's smooth and creamy and made with fresh butter and premium chocolate.
PLEASE NOTE: Our fudge is sold by the individual piece - the photo of two pieces is for illustration purposes only. 
Our fudge stays in delicious eating condition for 10-12 weeks - please store in an airtight container away from the hear (but not in the fridge).