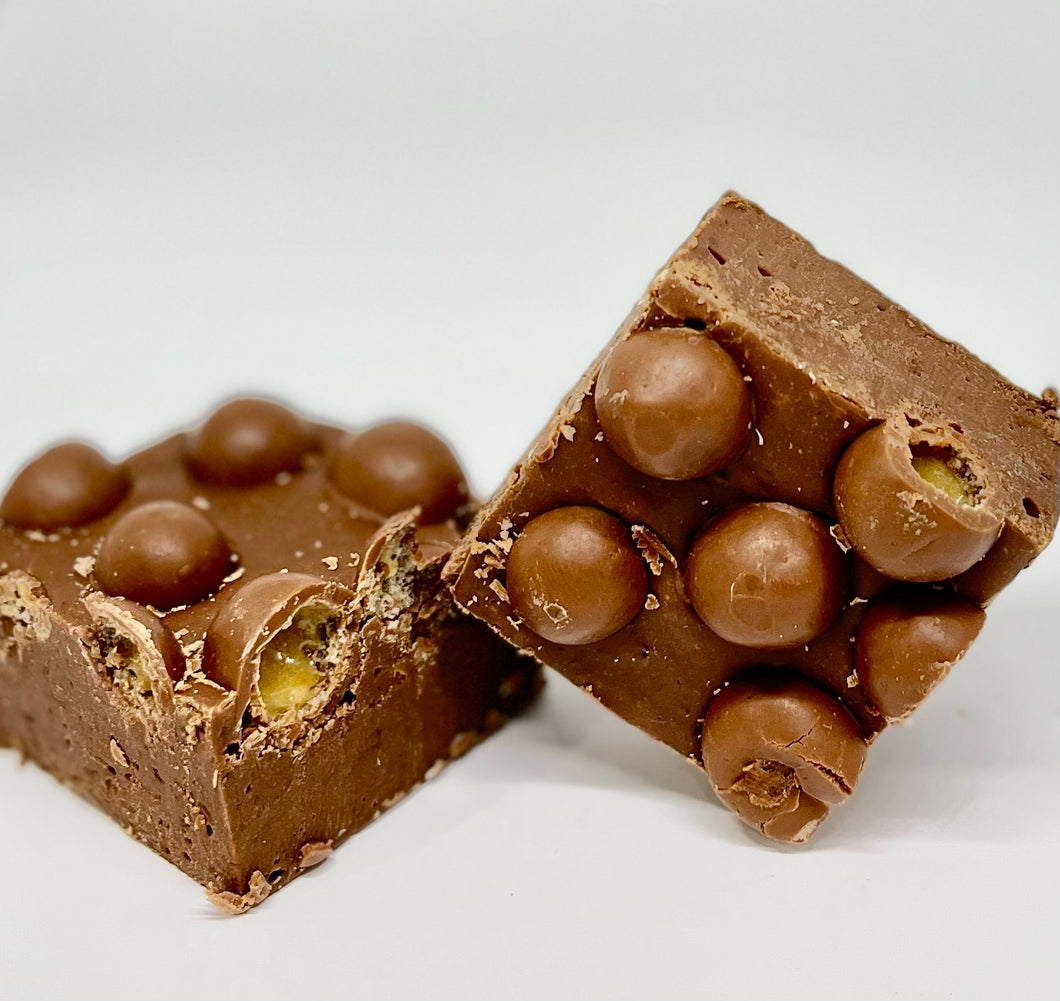 Milo & Malteser Fudge
One of our top 10 most popular fudge flavours!
We took two Australian classics and combined them in this unique and very special fudge.
Evoking memories of chocolate malty goodness, we take our Belgian Chocolate Fudge and mix in spoonfuls of real malted Milo, then top the fudge with lashings of smooth milk choc malt balls.

Definitely one for the chocolate lovers and for everyone who grew up on mugs of milo and crunchy Maltesers!

It doesn't get any better than this.

REMEMBER, the definition of FUDGE is HAPPINESS!
Choose fudge, be happy!
Our delicious handcrafted fudge is made with love.
Each piece is hand cut; it's smooth and creamy and made with fresh butter and premium chocolate.
Our fudge stays in delicious eating condition for 10-12 weeks - please store in an airtight container away from the hear (but not in the fridge).